This event honors the late Nobel Shadduck, who was one of the Park's founding fathers and a driving force behind its success.

NOBEL SHADDUCK HARVEST FESTIVAL

September 28, 2013

11:00 am to 4:00 pm

*Stop in at the Welcome Tent when you arrive!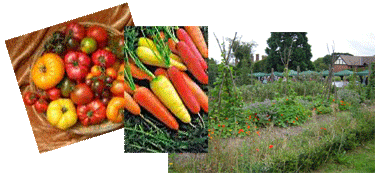 Entertainment

The Swinging Country Band

with

PHYLLIS HUMMEL

Noon to 1:30

Reception

40 Year's Celebration

2:00 pm

Representative Dean Urdahl

40 Years of Memorabilia

Life Time Members & Past Presidents

The Shadduck Family

Cake and Coffee Served

Activities

*Supervised Children's School House Activities

*Leander Wetter's Working Steam Tractor

*Step Back in Time to hear about the life of a soldier and the challenges of daily life during the Civil War.

*Hay Wagon Rides

*Old Time Barn Demos

*Old Fashioned Artisan Demonstrations

*Poke Bonnet Gift Shop


OFFICE HOURS:

Spring/Summer 10:00 am to 4:00 pm

Winter Office Hours Vary

Call for information 320-274-8489 or

pioneerp@lakedalelink.net

PARK OPEN

Memorial Weekend through

October 14

Monday-Friday 10:00 AM to 4:00 PM

Saturday-Sunday 12:00 PM to 4:00 PM

GENERAL ADMISSION:

Adults: $5

Senior Citizens (60 and over): $4

Students (6-16 yrs.): $3.00

Children 5 yrs and under when

accompanied by an adult: FREE

Admission may vary

Refer to individual event

Tour takes approximately 2 hours

Gate closes at 4:00 PM

MONTHLY

POTLUCK SUPPER:

Open to the public. visitors welcome

6:30 p.m. every first Tuesday of the month.  

A guest speaker or a presentation will be featured.

Pioneer Menu

Buffalo Burger Meal $7.00

Brat Meal $5.00

(both include:  Beans, Chips,

Coffee or Lemonade)

Concessions sold all day

BRING YOUR LAWN CHAIR!

Admission: Adults $6, Seniors: $5,

Students 6-16 $4, under 5 free