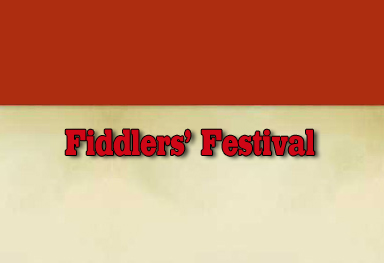 August 17, 2014

11:00am - 4:00pm

37th Annual Fiddlers' Contest


Minnesota Pioneer Park is proud to announce the tentative, all new, expanded schedule for the 36th annual fiddler's festival to be held at the park Sunday August 18, 2013.  New this year is the ability to move indoors if it rains and an expanded festival schedule.

Another new event this year is a 2 hour jam with the band, hands-on instrument workshops with the members of the Timbre Junction Bluegrass Band starting at 10am.  Class sizes are limited to 10 students per instrument.  Cost is $10.00 per instrument.  For more information or to pre-register for the workshop of your choice visit: www.pioneerpark.org or call 320-274-8489.  Come and spend the morning working out with members of the band up close and personal.  Instruments include fiddle, guitar, banjo, upright bass.  If there is enough interest a yodeling or songwriter workshop could be included.  Let us know!  Park admission not included with workshop registration.

Main stage is sponsored this year by United Country Real Estate.  Music will start at noon with the Froemming Family Band.  The Fiddle Contest start at 1:30.  We have increased prize money this year.  Minnesota State Fiddle Contest Rules and Classes will be used for the contest.  To view the rules visit:  www.fiddlemn.com2013_Program Contest entry fee of $10.00 includes park admission for one contestand and one companion or accompanist only.


Contest Classes:  Junior 12 and under, Young Adult 13-19, Adult Senior 20-65+ and Open.  Prize money for the first three classes:  First $100, Second $75, Third $50.  Prize money for Open Class only:  First $300, Second $200, Third $100. 

The day concludes with a concert by Timbre Junction Band after the contest.

Park admission is $8.00 Adult, Children 5 and under are free.  Food vendors will be on the grounds.

Minnesota Pioneer Park is located at 725 Pioneer Park Trail, Annandale, MN on the East side of Annandale on Highway 55 across from Country Chevrolet and Lundeen Ford.

Acoustic Musicians Workshop

10am Sunday August 17, 2014

Before the Fiddler's Fest at Minnesota

Pioneer Park in Annandale

OFFICE HOURS:

Spring/Summer 10:00 am to 4:00 pm

Winter Office Hours Vary

Call for information 320-274-8489 or

pioneerp@lakedalelink.net

PARK OPEN

Memorial Weekend through

October 14

Monday-Friday 10:00 AM to 4:00 PM

Saturday-Sunday 12:00 PM to 4:00 PM

GENERAL ADMISSION:

Adults: $5

Senior Citizens (60 and over): $4

Students (6-16 yrs.): $3.00

Children 5 yrs and under: Free

All Children are to accompanied

by an adult at all times.

Admission may vary

Refer to individual event.

Tour takes up to

approximately 2 hours.

Last admission 3:00pm

Gate closes at 4:00 PM

MONTHLY

POTLUCK SUPPER:

Open to the public. visitors welcome

6:30 p.m. every first Tuesday of the month.  

A guest speaker or a presentation will be featured.